Fender Play is a unique online learning platform from Fender Musical Instruments. It is an online service that offers a diverse variety of courses and programs centered on the guitar. Indeed, it can provide tools that most guitar players can use and practice. Also, it includes valuable knowledge for bass and ukulele players.
In this regard, it can be incredibly tough to know where to start. We all have heard the same story about a friend who is eager to learn guitar but end up giving up.
Fender Play offers an accessible solution for people who can not afford private instructors, especially at the start of their personal or professional path.
The company launched its approach to learning guitar online in 2017. Since then, the guitar world stands in awe. In electric guitars, Fender is an absolute symbol and now entered the online learning game.
This program is designed at newbies and those who are keen on seeking a restart. Many guitar lessons are often offered for beginners and immediate players. Therefore, anyone with more specialized skills can not enjoy programs such as Fender Play as much.

In this review, we should see many reasons that make this site a more practical option than just participating in classical guitar video lessons. The website has a brilliantly unique and efficient design.
In the world of online tutoring, Fender Play is only three years of active engagement and dedication. However, it hits the headlines and seems to be on everyone's lips. The first reactions to this online platform were positive. Moreover, several concerns are worth mentioning and discussing.
In this Fender Play review, we shed light on the best learning guitar app. The following should help you get an idea about some highly advanced characteristics and features if you want to get more information about Fender Play or want to learn to play guitar. Read on for more from Fender Play.
Interested in learning from our top-choice online guitar lesson platform? Begin your free trial with Guitar Tricks today!
Fender Play Format
Fender Play's initial experiences are excellent. Also, the platform and design are beautiful, smart, and simple to use. All the lessons, songs, and services you need to access can be found at the top of the page in the menu bar.
Fender maintains everything smoother and cleaner in style. You can access the significant video lessons, including information on tutorial, sheet music, glossary, and instruments section.
Video players get a 10 second forward and refresh feature along with the usual play, sound, and screen controls. Also, monitoring through the video is pretty simple. The overall quality of the video (4K), multiple camera angles, and shooting style are some of the most appealing and incredibly modern traits.
Structured Lessons
Fender Play offers a guided course of lessons depending on your instrument and genre chosen to track your success and make you play songs easily. Other platforms are more self-directed, such as CoachGuitar. This means that lessons are not organized based on student's advancement and practice level.
Video Tutorial
The online lessons from Fender Play are directed by world-class professionals with many years of teaching worldwide. There is a team of professional experts from prominent music schools.
Simple Learning Lessons
Fender Play offers a journey of learning that is easy to understand. The course of the lessons is suitable for newcomers, starting with basic lessons that can always encourage learners to improve their skills.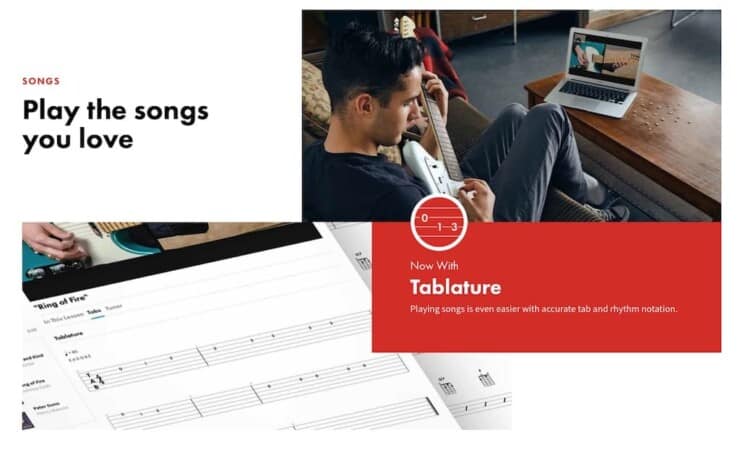 Lessons are well arranged and classified by form and level of skill. Also, each lesson is often split into small parts so that learners can keep up and comprehend the lessons in a reasonable time frame.
Learning Online Guitar
Today, the internet provides new ways of learning how to perform in a musical instrument. Also, there are so many teachers or advanced players eager to share their experiences.
You can get online lessons from anywhere in the world at a significantly lower price than taking private lessons. However, the platform lessons are strongly advised only for pure newbies, beginners, and intermediate players.
Although Fender Play is quite fresh in the business of online guitar lessons, it has already gained enormous success.
Video Instruction
The lessons are performed as high-quality videos, of whom had online follow-ups before registering with Fender.
Online training can get annoying if it is too exhaustive. Thus, Fender Play decided to focus on convenient sessions and to break down lessons in terms of time. You don't need to practice for many hours. Even 15 minutes a day is excellent.
Classes Covered
Fender Play lessons cover a variety of genres. From folk and blues to rock, pop, and country, basic and complicated songs can be learned by enthusiastic guitarists.

Usually, when you register for Fender Play, you are asked to fill out a short online application. The information given would help to determine what kind of instrument you want to learn and your favorite style of songs.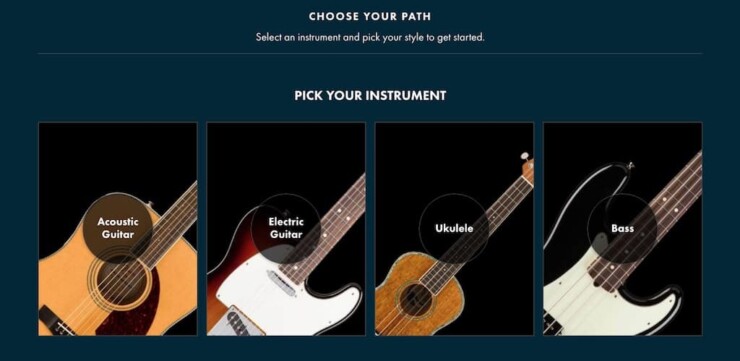 Also, the platform has unique learning lessons in an acoustic and electric guitar.
Video Production Value
Various factors define video production value. Having HD videos does not mean outstanding production. You should consider the accessible viewing points, media player functions, audio quality, the instructor's capacity to clarify concepts and explain lessons.
Instructors
Fender Play offers a fair number of skilled and well-trained teachers. It is not easy to compare them with some of the iconic instructors on more known sites, such as Paul Gilbert with ArtistWorks and Steve Vai with TrueFire. However, Fender's teaching team is young, friendly, and communicate the lesson content effectively.
Be aware that not all lessons may appear like one-on-one lessons with a professor. Some song tutorial videos may not include techniques for learning. Others may have tutors, but little to no communication. Some videos are more visual than audible.
It is great to have access to an extensive library of more than 2,000 songs by famous contemporary artists such as Beatles and George Harrison. If you are a music geek, you can find your preferred hits on this platform, or you can check Play review.
You get to discover and expand your abilities by also learning some songs you're likely to exercise over and over until you get them right.
Different Styles
As noted in this review, Fender Play contains a lot of genres, including rock, blues, pop, country, and both acoustic and electric guitar as well as bass and ukulele.
This can please the beginners, even if the music styles remain general and don't go into the numerous subgenres.
Access to Multiple Songs
With new songs introduced each week, Fender Play's ever-growing tune library exceeds other channels like Uberchord and Guitar MasterClass.
The educational program of Fender Play features music selections from popular and classical musicians such as Shawn Mendes, the Strokes, Brad Paisley, Elvis Presley, the Doors and David Bowie. The lessons lead you through thousands of songs – acoustic and electric guitar, bass, and ukulele songs.
As we have seen in this review, the Fender music collection is diverse and vibrant from old songs to the latest popular songs. Beginners can pick from a wide variety of songs, arranged by type of instrument and level of difficulty. Getting a wide choice of songs is an exclusive plus.
Extras
The application has no additional content. There is not much more than the sessions and lessons themselves. However, the website page enables you to search for a specific chord, exercise, or technique. That is a good point.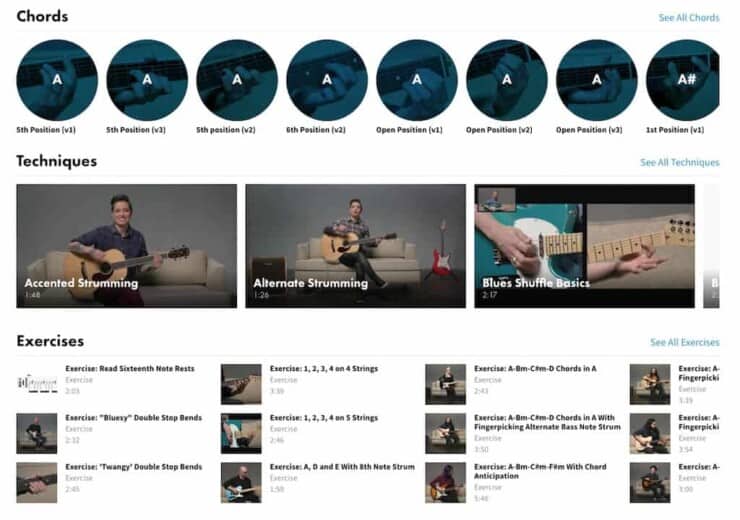 Tools and Apps
Fender Play offers a free app called "Fender Tune". Also, it provides enriching content to help you begin your journey of training and learning. Players should make a "brain break" with informative articles and other instructive publishing content, including helpful hints on selecting the right guitar or the best way to take care of your instrument.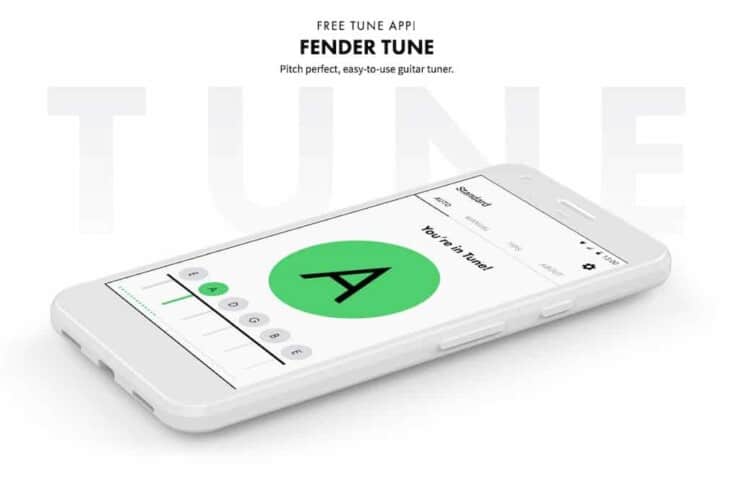 The new Fender app is accessible on smartphones and tablets, both Android and iOS. These appealing, smooth applications enable you to learn more efficiently. Also, the app has an online tuner that operates with any laptop.
Community
The Fender Play beginner community is a friendly, engaging Facebook group designed to bring new players together and share their learning experiences and ideas. Also, members provide unique material and insights on learning, live weekly classes with Fender Play professors, and interact with other advanced players actively.
A helpful group allows you to practice more and have fun. If you want to learn to play online guitar, you can register for a free trial.
The Cost
The great news is that Fender is highly competitive. It is way cheaper than most other paid online platforms.
A full Fender membership comes at just $9.99 per month, which is the highest value option for a subscription of $89.99 per year. The package also covers both ukulele and bass lessons.
If we compare the cost investments of $9.99 per month or $89.99 per year to private guitar lessons, Fender prices remain chump change.
Don't forget there are also some free videos on guitar and related string tools, ebooks, and all kinds of other instructional content.
In terms of money-back guarantees, it's important to note that Fender Play does not offer one. While the program itself is highly regarded and offers excellent value for its cost, it's worth considering that potential users do not have the option to receive a refund if they are unsatisfied with their purchase.
On the other hand, Guitar Tricks, the favorite online learning program of All Stringed, stands out in this regard. Guitar Tricks boasts one of the best money-back guarantees in the business, allowing users to try out their program risk-free for a generous period of 60 days. This means that if you sign up for Guitar Tricks and find that it doesn't meet your expectations or learning needs within the first 60 days, you can request a full refund, no questions asked.
Having a money-back guarantee can provide peace of mind and reassurance to learners who are considering investing in an online guitar learning program. It gives them the freedom to explore the platform, try out the lessons, and assess if it's the right fit for them without worrying about losing their money if it doesn't meet their expectations.
Click here to buy a Fender Play monthly or annual subscription.
Promo Codes & Discounts
You can save money by registering for Fender Play. When you register for the newsletter, you may get up to a 20% discount. Bear in mind that the discounts apply to the annual program. Your information can be used for promotional reasons.
Free Trials
If you want to enjoy the tool before you invest your money, Fender Play provides two weeks free trial reduced from the initial 30 days. You have nothing to lose. You can enter your email address and register for the free trial. You might enjoy it.
Just login and submit your payment details, and you get 14 days of lessons for free. If you figure out that the online platform is not suitable for you, you should enter your email address and cancel your subscription manually.
How to Use Fender Play
As we have explained before in this review, the platform is very convenient to follow and use. Once you sign up, you can select your favorite instrument (acoustic guitar, electric guitar, ukulele, or bass). For novices, you should then begin with level one and course one.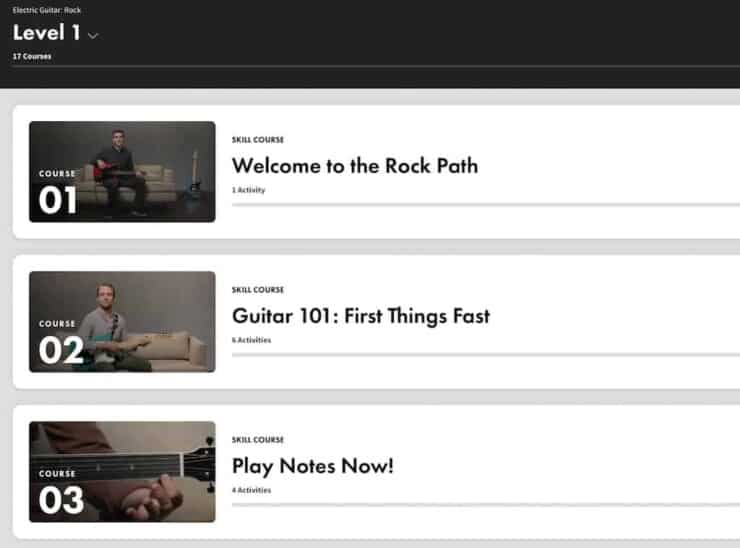 More advanced players may seek to experience the next levels, which surpass the very basic concepts and deliver more new methods.
Fender Play Pros and Cons
Pros
In this Fender Play review, we have discussed some positive points about the platform. However, there is much more than just learning to play guitar.
Excellent site layout and smooth videos
Great content for amateurs
An increasing song lessons list.
Best price
Good video production value
Growth tracking
Numerous instructors
Cons
As we have seen in this Fender Play review, some song lessons are not comprehensive.
Absence of material and content for experienced players
No blogs or group chats
Low on additional tools and features
Fender Play Alternatives
Below you will find some Fender Play alternatives. Check our article about the top 10 online guitar learning programs if you want to read more about these alternatives.
Guitar Tricks
Guitar Tricks is an online guitar education program that is both strong and successful. The website features an organized core learning structure comprising of step-by-step instructional videos from beginner level to advanced phase.
Every week, the platform brings different tracks. This app has album lessons that you can't find in other programs. Beginners can find their style of music, favorite musician, and famous songs. Guitar Tricks have a fantastic collection of essential guitar songs.
Also, Guitar Tricks is a cost-effective online platform for guitarists. To many professionals, this is the best learn guitar app.
Read the full review of Guitar Tricks here, or sign up for a FREE trial here!
Gibson Learn And Master Guitar
The platform is mainly a home-study class on DVD. You can use it to learn at your speed and for a fraction of private learning costs. Nevertheless, as a beginner, it can be hard to choose, because you can't find out if something vital is missing. The class is hugely comprehensive and well designed. It comes in three main components: the DVDs, the CDs, and the book.
Read the full review of Gibson Learn And Master Guitar here!
JamPlay
JamPlay is one of the world's biggest and most successful platforms for guitar learning. The platform fits everybody from beginners to advanced guitarists.
The program includes more options, tens of instructors, enormous libraries, and hundreds of lessons, all showcasing high-end videos that allow learners to comprehend the instrument more effectively and to better improve their skills.
ArtistWorks
ArtistWorks is an online music education platform that shows people critical components of their instrument. The program offers different online lessons. The classes are for beginners. Learners have many strategies to choose from, and the course is highly cheap. The platform is designed to provide musicians of all ages and learning levels with excellent content online tutorials.
TrueFire
TrueFire is much suitable for intermediate and high-level professionals. As a novice, the videos seem somewhat intimidating. There are so many classes, and they grow on multiple distinct methods and techniques.
TrueFire built up more than 50,000 video lessons, 600 classes, and thousands of top-class guitar instructors. Also, you have the right to pick your course, which can allow you to stay engaged and focused.
Jamorama
Jamorama is a nearly new online training platform with up to 280 lessons. However, for beginners, there is sufficient material to make very good use of.
The page is stylish, good-looking, and convenient to watch. The videos are simple to comprehend. Jamorama's community viewpoint is also worth mentioning and could be a fascinating option to non-guitar networks.
Rock Guitar Mastery
The Rock Guitar Mastery platform fits entirely new beginners and anyone willing to play on a particular instrument for the first time. The instructors also direct you through playing the multiple soundtracks that you assumed were incredibly hard to learn. They also instruct you on the technique by which you can gain knowledge on any song played on a guitar.
Infinite Guitar
Infinite Guitar is a subscription-based guitar training that includes a database of more than 1,300 video courses. The lessons are set up by a team of 11 guitar instructors. There is a diversity of educators to learn from, excellent customer service, beautiful quality video lessons, and an affordable membership value compared to other platforms. It introduces you to a range of playing styles and teaching methods.
Rocksmith
Rocksmith has a lot of charm to offer the most effective way to master guitar in less than no time. Rocksmith is fun, affordable, good value, and excellent platforms. If you are regularly practicing and using the app for 30 minutes every single day for 60 days, you are going to be much better than when you first began. You may even end up playing a few songs based on your capacity to adjust to their instruction techniques.
Read the full review of Rocksmith here!
Is Fender Play Worth It?
In this review, it boils down to one fact: Fender Play is worth your time and investment. The platform is undoubtedly suitable for beginners. It includes conventionally structured tutorials, but also tons of replay material that is simple to understand, engaging, and not at all tedious to learners.
Also, it would help if you considered your progress stage. The cost is too hard to beat. With all this in hand, Fender Play is an excellent asset to the world of online education and has a lot of expertise to share and offer.

---
FAQ
Does Fender Play really work?
Yes, Fender Play really works! It is not a perfect program, and it doesn't work for everyone. But for most people, it will work. And to be honest: If you do not put enough time in practice the guitar, no online program will work.
How much does Fender Play cost?
Fender Play costs just $9.99 per month or $89.99 for an annual subscription.
Is Fender Play good?
Fender Play is good, but it is not for everybody. Read our full review of Fender Play to see if it's the right online learning program for you.
How much is Fender Play a month?
Fender Play is $9.99 a month after the trial ends. With all subscriptions, Guitar, Ukulele and Bass lessons are included.
Is Fender Play only for beginners?
Fender Play is not only for beginners but also for intermediate players. There are many techniques to learn, songs to play, and different music styles to discover.
Is Fender Play worth the money?
Yes, Fender Play is absolutely worth the money and the time you put in learning the guitar. Not sure yet? No problem, there is a 14 days FREE trial.
Where can I buy Fender Play?
Just click here to start your 14 days FREE trial of Fender Play.