Are you looking for an easy way to learn how to play guitar? Are you trying to pick up some new chords or brush up on your existing skills? Well, look no further! With the Guitar Tricks free trial, you can get started learning the basics of guitar in no time – and FREE. So, why wait? Get started today and see what all the fuss is about!
Guitar Tricks is an online platform that offers guitar lessons for all skill levels. The website offers a free trial for new users, allowing them to access a selection of lessons and instructional videos at no cost. After the trial period, users can choose to continue their membership with a paid subscription.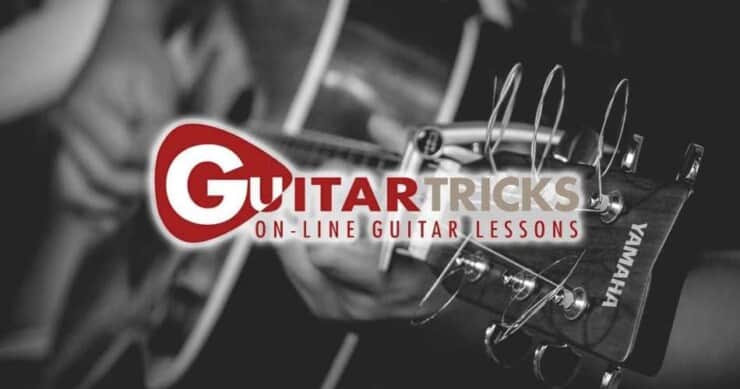 In this article, you will get to know all about the Guitar Tricks Free Trial program, how to sign up for this program, why you should pay for it through a credit card, will the free trial give you access to everything, the benefits of using the Guitar Tricks Free Trial, and more. So stick around and get all the answers that you're looking for.
If you want to read the full review of Guitar Tricks, click here: Guitar Tricks Review
How to use the Guitar Tricks Free Trial
If you're looking to study the electric guitar on the Internet, then Guitar Tricks is undoubtedly a wonderful choice. You'll be able to find video guitar lessons that address the different guitar styles. Therefore, it'll cater to everyone – from complete beginners to skilled guitarists. The video guitar lessons are neatly structured and classified in many ways, which is a must, given the sheer number and variety of available guitar lessons.
A wonderful feature for more knowledgeable guitarists is that the search function will allow you to find lessons in the styles of popular and well-known guitar lessons. This segment of Guitar Tricks is popularly known as "By Inspiration" and this will allow you to find tunes played by guitarists from BB King to Eric Clapton, Jack Johnson, to Eddie Van Halen, and more.
The benefits of Guitar Tricks Free Trial
The program has a remarkable structure and all the lessons are pretty easy to locate
There are special courses designed for taking guitarists step-by-step through different styles of guitar, including the beginner course, blues course, country course, and more
There's a remarkable search function, so you'll be able to navigate the different video lessons
One of the best attributes of this program is that the video clips are downloadable, and you'll be able to get a cost-free video player to watch them on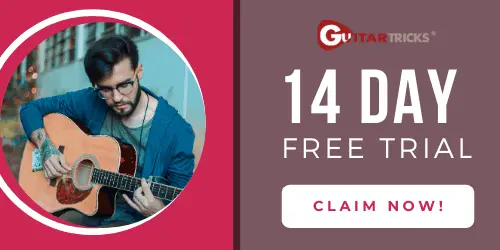 What is the Guitar Tricks Free Trial signup process?
Here are the steps that you'll need to take if you want to gain free access to Guitar Tricks for two weeks.
Step 1: Access the free trials page
Click this link and gain access to the Guitar Tricks Free Trial page.
Step 2: Create your account
Register an account for yourself by using your Facebook account details or your email address.
Step 3: Provide the relevant info
The way the Guitar Tricks Free Trial work is that you'll have to provide your credit card or PayPal details during the sign-up process. However, you won't be billed any money until the 14-day free trial period is over. This is a risk-free process, so if you've been pondering over giving Guitar Tricks a shot, now will be the best time.
Step 4: Decide whether you want to continue or not
You will have a couple of weeks to test different aspects of Guitar Tricks, including online guitar tools, guitar learning games, and thousands of lessons.
In case you don't like what Guitar Tricks is all about, you can easily cancel your trial membership anytime during the two weeks.
Canceling is pretty easy. All you have to do is log in to your profile and then click "Cancel".
Why should you pay for the Free Trial using a credit card?
Primarily, this is only for the continued use of the same account if and when you choose to keep a paid membership. It means that you won't need to sign up for a second time or modify the existing membership. Moreover, it's a standard practice employed by innumerable online businesses and membership sites. Furthermore, you can also use a PayPal account1 for signing up for the free trial.
From the consumer's standpoint, this might not be the most comfortable thing. However, you can rest assured that even when charged, Guitar Tricks will honor their 60-day commitment without asking many questions. The free trial user will have access to everything on the site for the allotted 14-day period.
Will Guitar Tricks Free Trial give you access to everything?
The Guitar Tricks Free Trial isn't a lite or stripped-down version of the membership. You'll be able to access it anytime, anywhere, and from any device. You'll be able to use any of the content if you're a paying member. This includes the song lessons, the forums, all the courses, and any additional tools and resources available on the site.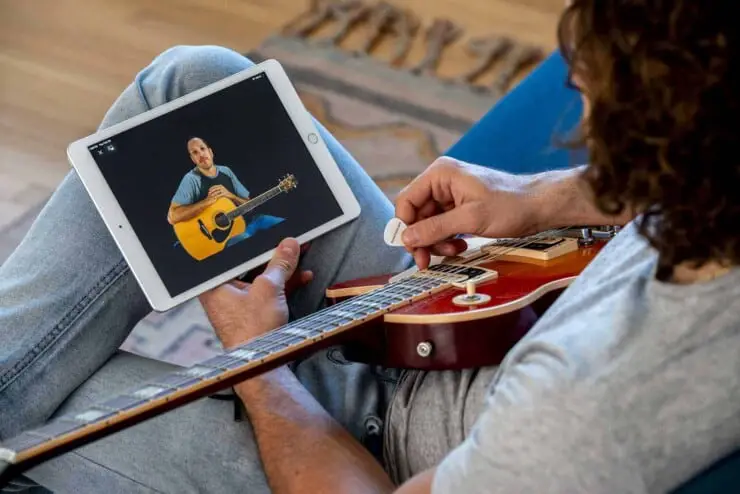 Is the Guitar Tricks app free, or is it just the Free Trial?
No, the Guitar Tricks app is actually always free, but it isn't the same as the Free Trial. Instead, it is an additional portal by which you'll be able to log in to your membership, regardless of the membership's status. Meanwhile, the Guitar Tricks Free Trial will only be free for 14 days.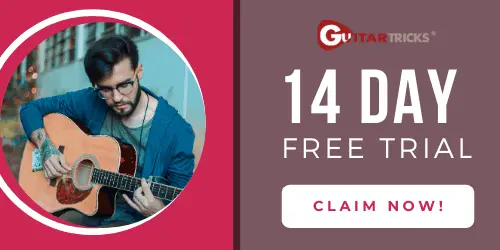 Will you get spammed with follow-up emails from Guitar Tricks?
Once you sign up for the free trial, you'll get two automated emails. The first one will be from Ben Martin, the CEO of Guitar Tricks, and it'll include your account details and other basic information to get started. The email will come up once you make a free Guitar Tricks account. The second one will be a follow-up from the customer support representative named Billy, although this might be automated as well.
The goal of this email is to sell you the free account, which can feel slightly pushy. However, this is minimally intrusive and common industry practice. Both emails will have helpful information and by responding to the "Billy" email, you'll receive a response from an actual person.
Is Guitar Tricks Free Trial, the longest free trial offered?
More or less, two weeks is the second-longest free trial available for an online guitar lesson program. The 30-day free trial of TrueFire and JamPlay is still the longest. The 60-days could be considered a part of the free trial as well, as you will be guaranteed a refund after the period without any questions asked.
Guitar Tricks' confidence is seen in the length of the free trial and money-back guarantee. Many of the employees who work there, including their CEO, are fully convinced that their program would keep people in, especially since they offer a lot of content.
How much is the longevity of the Guitar Tricks membership?
Most members of the Guitar Tricks Free Trial who stay for longer periods of time use it as a kind of in-house tutor or a teaching resource. If you're a guitar student, you'll find many guitar and music teachers who keep a subscription just to stay up-to-date with material and resources for their students.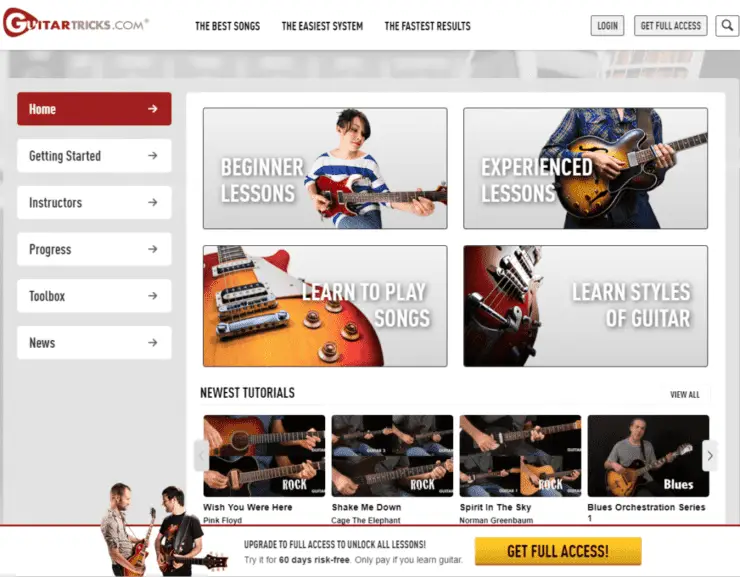 Guitar Tricks will also do a tremendous job of updating their content, both the song lessons and courses. This will give the teachers and students new material to digest regularly. In that regard, the Guitar Tricks membership has a lot of longevity. Moreover, committed life-long fans of this program are quite common too.
FAQs
Do you require a credit card to sign up for Guitar Tricks Free Trial?
Yes, either a credit card or a valid PayPal account will do.
Will the Free Trial cost you anything?
Can you cancel your membership in time to avoid being charged?
Yes. If you don't, you'll be automatically charged from the first month onward once the free trial is up.
Would it be possible to sign up for the free trial more than once?
No, you can only sign up for the free trial once.
What if you accidentally forget to cancel in time to avoid the charge?
You will have 60 days after you get charged to cancel with a full refund.
Who can use Guitar Tricks Free Trial?
Guitar Tricks Free Trial can be used by every guitarist, from a beginner to an experienced player.