Have you ever wondered, who's the best guitarist in the world? Talking about a single player as the best guitarist in the world would be tremendously unfair. So, in this article, we will examine the most notorious guitarists alive and of all time by several categories, to pay homage to the best guitarists in the world.
Category: Speed
John Taylor
Not exactly a mainstream-famous guitarist, but as of 2011, guitarist John Taylor set a new world record in the Guinness Book by playing The Flight of the Bumblebee in an astounding 600bpm. This is 10 notes a second, which is very impressive for such a complicated piece. But wait, there's more…
Sergiy Putyatov
Another name worth mentioning, Sergiy Putyatov, hailing from Russia, holds the 2012 Guinness world record for most perceptible notes played in a single second, with a total of 27, arranged in a scale.
Michael Angelo Batio
It's impossible to talk about speed on guitar without talking about this mad guitarist. From Chicago, Michael Angelo Batio is one of the most skilled guitarists – and he flexes his speed in a double-necked guitar, tapping with both hands.
Category: Style
James Hetfield
Can we talk about how cool this guy is without realizing it? A skillful guitarist, a gifted composer yet true to his roots and his humble beginnings. If you have ever heard any album from Metallica, you'd be wondering as well how it's possible to be that influential and not have this success go over his head as one would expect.
Keith Richards
If there's someone who has molded the image of the rockstar to his liking with a reckless attitude towards life, it's impossible not to mention Keith. He still holds himself a legend after a life of well-known excesses, clashes with law and death, he is one of the living embodiments of "sex, drugs, and rock & roll." How has he achieved this? By being the complete opposite of a tryhard in everything he does, by throwing down the concept of lead vs. rhythm in his performances and by caring more about having a good time than putting a good show.
Chuck Berry
Hands down, this legend is the founding forefather of rock & roll. With the tremendous hit Johnny B. Goode in his bag, among many more, undoubtedly, no guitarist in the world hasn't tried to imitate his particular licks and riffs, even inadvertently by the influence of other guitarists who have been inspired directly by Chuck. Could you ever say that dancing while playing guitar during a performance was a thing before the Duck Walk?
Category: Technique
Eddie Van Halen
He was one of the most skilled guitarists in the sense of precision, control, and range of sounds achieved before we could ever dream of the possibilities we have now through digital edition.
Paul Gilbert
When you look at him, it's almost inevitable to think he was born (or molded) to hold a guitar, and he's certainly made great use of this gift. As an American guitarist, he lived in Japan for many years and formed the band Mr. Big. Then he returned as a solo guitarist to leave us with great solo performances, such as the ones found in his album, Fuzz Universe.
Steve Vai
If there's someone that could ever dethrone Eddie Van Halen but hasn't, it's this guy. Steve Vai, a very famous guitarist from New York, has shown to have immense control over his instruments. He's playing in a way that will have people listening over and over to his songs to find every little detail he puts into his interpretations.
Category: Influence in Blues
Stevie Ray Vaughan
According to popular acclaim reflected in The Top Tens' website, Stevie Ray Vaughan is the most influential and skilled guitarist there ever was for the genre. Although he had a relatively short musical career of 7 years in the mainstream, his technique and the soul he put into every interpretation made him a huge reference in the blues world.
Jimi Hendrix
On a personal note, this man deserves to be in every category possibly conceived. As of today, there's a harmonic resource to his name, the Hendrix Chord, which is a chord with an added 7th and a sharp 9th (7#9). His style, phrasing, and the soul he put into music make him a great reference, not only for blues but for many styles today.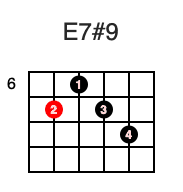 Albert King
We can't talk about blues without talking about Albert King. He was truly the king of single-string solos, and his phrasing is still very influential to this day, with an unforgettable vibrato that many musicians take as the blues standard.
Category: Composition and Hits
Paul McCartney
Paul McCartney, the world-renowned Beatles' southpaw guitarist, has written over 500 songs! These not only include songs he wrote during his time in the band but songs he has written for artists like Rihanna, Kanye West, Mariah Carey, among others. He either contributed in or single-handedly composed a great deal of the 66 songs that The Beatles achieved to launch as #1 hits across US and UK charts alike, making him one of the most prolific players and composers of all time.
Francisco Tarrega
He seems like the odd one out of this list, doesn't he? Francisco Tárrega, a Spanish guitarist and composer, is undoubtedly the greatest influence still today for classical, romantic, and traditionalist Spanish guitarists. His way of playing also influenced Latin genres like bolero, salsa, bachata, cumbia, and merengue.
It's very difficult, as you may see, to crown a single guitarist as the best, with so many influences, styles, and milestones that several big names have put on the map. It is worth recognizing that this article still misses great, influential names; these will be mentioned further along the road.